a panel discussion moderated by Casey Ellis,
editor of Startling Sci-Fi: New Tales of the Beyond
16 MAY 2015, 3PM
The Willa Cather Room (1st Floor)
NYPL's Jefferson Market Library
425 Avenue of the Americas, New York, NY
For generations, the science fiction genre and literary fiction have been perceived as irreconcilable. Startling Sci-Fi: New Tales of the Beyond, the latest anthology in New Lit Salon Press's NEW series, attempts to prove otherwise. These thirteen fine short stories are boldly literary while employing unmistakable characteristics of the sci-fi genre. But what defines "literature?" For that matter, what makes something part of the science fiction genre? Several established classics, such as George Orwell's 1984 and Margaret Atwood's The Handmaid's Tale, would seem to be obviously sci-fi but are often not treated that way by critics. Do they have a point, or does this represent an intellectual blind spot? Further more, how does the inclusion of LGBT voices and women writers challenge the perception that science fiction is a heterosexual male dominated establishment? Startling Sci-Fi editor Casey Ellis will moderate a discussion with panelists including the book's artist Stefanie Masciandaro and contributors Eve Fisher, Adam Sass, Daniel Gooding, Jhon Sanchez, & M.P. Diederich. A Q&A session will follow. Together, we'll try to figure out why some stories are more equal than others.
The event is free and open to everyone. You can RSVP on Facebook.
Startling Sci-Fi: New Tales of the Beyond and the companion book, Visions of the Beyond (published by bd-studios.com), will be available to purchase at the event. Select other titles will also be available. Also on view at Jefferson Market Library for the entire month of May is Stefanie Masciandaro's exhibition of sci-fi art Visions of the Beyond.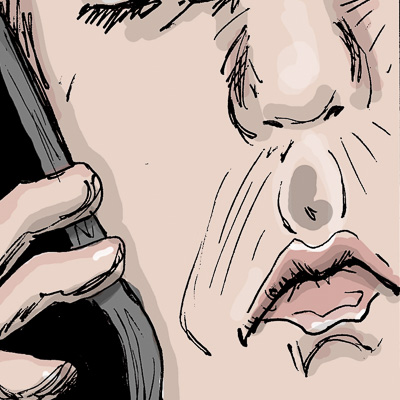 Casey Ellis graduated from Manhattanville College in 2004, where he wrote a senior thesis on ethical issues in Oscar Wilde's The Picture of Dorian Gray. He received a Masters in English from the University at Buffalo in 2006, with a thesis on the language of the fool characters in Shakespeare's major tragedies. He is currently an adjunct with the English departments of Westchester Community College and Berkeley College, and a verbal skills tutor with Huntington Learning Center.