a panel discussion moderated by Rose Yndigoyen,
editor of Behind the Yellow Wallpaper: New Tales of Madness
19 JULY 2014, 2 PM
The Willa Cather Room (1st Floor)
NYPL's Jefferson Market Library
425 Avenue of the Americas, New York, NY
When Charlotte Perkins Gilman published "The Yellow Wallpaper" in 1892, she opened a dialogue on the medical, social, and emotional treatment of women in society. Behind the Yellow Wallpaper: New Tales of Madness, the new anthology from New Lit Salon Press, continues the dialogue started by Gilman in an event with the Jefferson Market Branch of the New York Public Library (NYPL). Moderated by Behind the Yellow Wallpaper editor Rose Yndigoyen, NLSP and the NYPL present a panel discussion titled Behind the Yellow Wallpaper: Women and Madness in Literature. The panel will consist of Behind the Yellow Wallpaper authors R. Crawford, Vivian Papp, Colleen Quinn, Heidi Andrea Restrepo Rhodes and the artist for the anthology, Loreal Prystaj. Discussion will center around Gilman's story, its influence on the work in Behind the Yellow Wallpaper, as well as other works on the theme. "There are many other cultural references, both high and low, from Ophelia to Sybil," explains Yndigoyen. "We will talk about how the stories in Behind the Yellow Wallpaper respond to or push back against (or reinforce) the tropes of female madness in literature." The discussion will be held the afternoon of July 19th from 2 to 4pm at the Jefferson Market Library.
The event is free and open to everyone. You can RSVP on Facebook.
Haven't read Charlotte Perkins Gilman's "The Yellow Wallpaper?" Project Gutenberg's got you covered. You can read it in your web browser, or download a copy in ePub or mobi formats.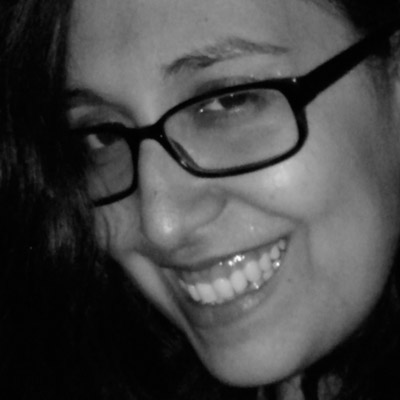 Rose Yndigoyen is a freelance writer and archivist in New York City. She has written for the websites AfterEllen and Biographile and examines queer and feminist issues in pop culture on her blog, The Ladyist. She was a 2013 Lambda Literary Fellow.