NEW writers discover It Was Always You
Sarah K. Stephens and Samantha Pilecki's respective short stories, "The Factory" and "Roser and the Guide to the Inexplicable" appeared in the fourth book in The NEW Series, First Came Fear: New Tales of Horror (2018). The two women sat down to have a conversation about Sarah's new novel, It Was Always You, published by Bloodhound Books in November of 2019. It is a psychological suspense novel about a woman who must unlock her childhood trauma to prove she's innocent of murder. They spoke about the structuring of thrillers, the psychology behind trauma, the difference between writing short stories and novels, and, of course, fear.
SP: Hi Sarah. Your writing style is completely unique. One thing that impressed me was how you handle flashbacks since many writers struggle with this technique. What are your tips regarding flashbacks and other tough transitions?
SKS: In thrillers, so much relies on plotting and determining when you reveal key clues to the reader. Flashbacks can be a very effective tool in these types of revelations, but keeping storylines and tenses tracking fluidly can be challenging! As a result, I'm a big fan of sketching each plot point on a post-it note and then laying them out on a table so I can see how the different pieces of information and different events build throughout the timeline of a novel. Post-it notes are great for this kind of storyboarding because you can rearrange them easily and play with where each plot point is placed.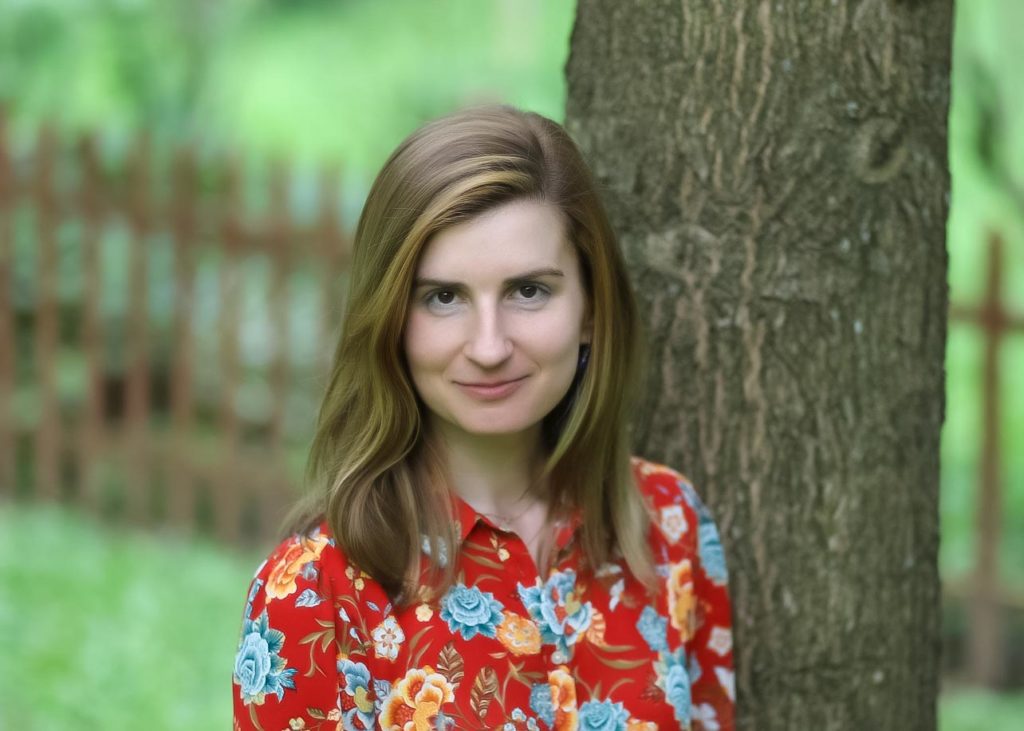 SP: What kind of research went into writing It Was Always You? Your book involves issues with faulty memories and the effects of childhood trauma.
SKS: Through my work as a teaching professor in the developmental sciences at Penn State, I'm always reading about new research on a variety of issues. While writing It Was Always You, I was also simultaneously delving into the literature on adverse childhood experiences (or ACEs) and the impacts of trauma on the developing brain for a course I was teaching. It's a fascinating and important area of new research in our field, and the more I learned about toxic stressors and their impact on later physical and emotional health, the more I wanted to incorporate elements of this research into my fiction writing. In It Was Always You, you see almost all of the main characters coping with some form of trauma in their developmental pasts, and these traumas shape their perceptions of intimacy, opportunity, and risk.
SP: I can see how this research helped flesh out your characters. They all seem incredibly nuanced and real. Speaking of character, not a single one escapes suspicion at some point. Everyone has secrets to hide. Do you think this realistically reflects the duplicity of human nature?
SKS: As a psychologist, I am constantly presented with reminders of how infinitely complex human beings are. I think we are capable of incredible love and also of exceptional cruelty. What I like to explore in my writing is how the two so often become intertwined in our intimate relationships. As the old adage goes, the opposite of love isn't hate, but apathy. Love and loathing travel together in our close relationships, and it's only through attention and compassion that we avoid one spilling into the other.
SP: The main character's experiences is a perfect example of this. What's the origin of her motto "survive and thrive?"
SKS: This comes directly from a lecture I give to my Penn State students on evolutionary theory and its application to human behavior. Human beings evolved to be highly adaptive, and in today's world, our evolutionary adaptations don't operate so much in terms of life or death survival, but rather to enhance our thriving in any given context.
All science aside, though, I have to say it's a good mantra in general for when life gets tough, and I've used it often myself.
SP: I'll agree. It's good advice to apply in writing as well. As a writer, I'm always fascinated by how other people write. Can you describe your process?
SKS: With a full-time job as a teaching professor, I have to grab slots of time to write when I can. I do a lot of writing during my winter and summer breaks from courses, or on the weekends. In general, I need to write in the mornings after a good run and a cup of coffee. I find the only way I can approach the daunting task of writing a novel is to break it down into separate word counts—I set a word count goal for each day, and then I write until I hit it. This helps me silence my inner critic and also makes the task more manageable in my mind. I don't need the answers to every plot point or character twist—I just have to get to 1500 words for that day.
SP: That's incredible. It's certainly paid off. How was your experience with your publisher, Bloodhound Books?
SKS: Working with Bloodhound Books has been a pleasure—they are incredibly supportive of their authors, their editors are brilliant, and I've met an entire group of like-minded writers through their group of authors. I can't speak highly enough of them!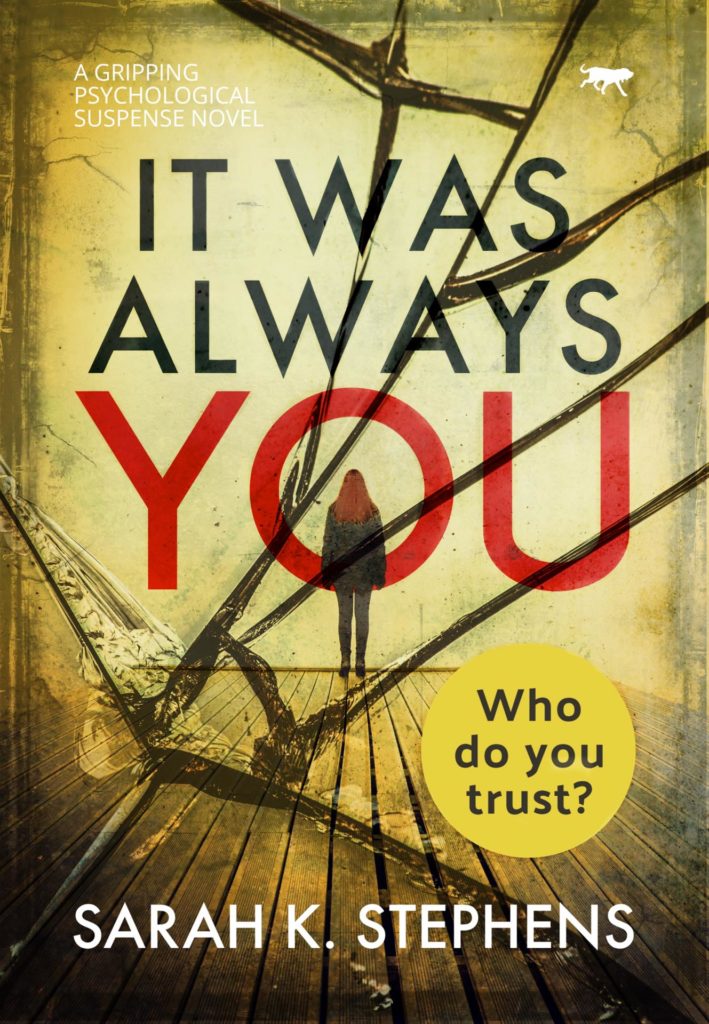 SP: In addition to writing full-on novels, you've also had success with short stories. Some writers advise approaching each chapter of a novel as a short story, with its own word count and plot arc. Since each chapter in It Was Always You drastically catapults the plot forward with terse, concise writing, I was wondering what you think of this idea.
SKS: I've always found short stories to be even harder to write than novels. You have to accomplish so much in such a small amount of space, whereas novels give you room to breathe with your characters and your setting. I've never tried to write my novels with the mindset that each is a short story, but maybe I'll try that on my next novel—it's an intriguing premise!
SP: Even though your short story, "The Factory," isn't a thriller, it is still a captivating read. What would you say are some connections between this short story and It Was Always You?
SKS: So much of my writing seems to reveal my inner psychic conflicts. I'm no Freudian, but if I were I'm sure there'd be a lot to explore in the content of my novels and short stories! I've read interviews with other thriller writers who've noted that writing crime fiction is cathartic, and can help an author address their own fears or traumas. When I take a step back and examine my writing, one theme that appears, again and again, is the mother figure who has done wrong in some way, and I think this is an echo of a deep-seated fear that I struggle with, which is that I'm not a good enough mother. It's a very common fear that parents experience, and I suppose my writing is one way I try to grapple with it.
SP: Having read both of these works, I can now clearly see the parallel. What is your next project?
SKS: My next novel, the thriller, The Anniversary, will be out in March 2020. It features a newly-married couple, a late honeymoon, and an isolated cabin in the Pocono Mountains—with a view to die for.
SP: I love the hook! I can't wait to read it. Do you have any advice for new writers?
SKS: Be brave, be persistent, and be resilient. Be willing to listen to feedback and to grow as a writer, but never apologize for trying your hardest on a project. Simply putting your writing out into the world is an act of courage.
SP: Thanks Sarah, that's great advice. And thanks for some amazing reads!
It Was Always You by Sarah K. Stephens is available now.
Sarah K. Stephens
Sarah K. Stephens is a developmental psychologist and a senior lecturer at Penn State University. Although Fall and Spring find her in the classroom, she remains a writer year-round. Her short stories and essays have appeared in LitHub, The Millions, National Book Critics Circle: Critical Mass, Five on the Fifth, The Indianola Review, and (parenthetical). Her third novel, The Anniversary, was released in March 2020 by Bloodhound Books.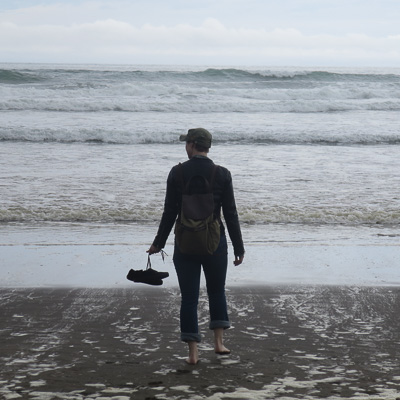 Samantha Pilecki
Samantha Pilecki works as a librarian and therefore has typical librarian interests, namely caring for rats, collecting dead bugs, and smoking cigars. Her work has appeared in El Portal, The Fable Online, A Prick of the Spindle, Typehouse, and other literary magazines.