NEW writers travel down Maranatha Road
Heather Bell Adams' short story, "Tuesday Night Chorus," appeared in the first book in The NEW Series, Southern Gothic: New Tales of the South (2013). Her debut novel, Maranatha Road, was published by Vandalia Press in 2017. The novel is about two women: Sadie Caswell, whose son dies shortly before his wedding, and Tinley Greene, the young stranger who shows up claiming she's pregnant with his child.
Heather sat down with fellow author, Colleen Quinn, whose short story "The Good Fairy" appeared in the second book in The NEW Series, Behind the Yellow Wallpaper: New Tales of Madness (2014). They talked about the Southern Gothic tradition, religion, mothers, and more.
CQ: Hi Heather. Thanks for taking the time to talk to New Lit Salon Press about your debut novel, Maranatha Road. I remember your story, "Tuesday Night Chorus" from NLSP's Southern Gothic anthology and I'm so glad you've chosen to explore this genre in a novel.
To begin with, can you share with us which writers in the Southern Gothic tradition have inspired you?
HBA: My favorite writers are Robert Morgan, Amy Greene, and Ron Rash. I'm so inspired and amazed by how they craft such atmospheric and moving stories.
CQ: Your maternal characters in both "Tuesday Night Chorus" and Maranatha Road are very concerned with how they are viewed by people around them. Alexis's mother in "Tuesday Night Chorus" lies to her friends about Alexis's accomplishments and Sadie, the mother in Maranatha Road, has a very hard time accepting that her son Mark might have cheated on his fiancé before he died because of what people might say. Are mothers like that ever satisfied? Do they ever feel they have gotten it right?
HBA: In some sense characters like these who are so bogged down in what others might think won't ever be truly satisfied—perhaps unless they're able to let go of that worry, which at least for Sadie turns out to be part of her redemptive journey.
CQ: I grew up in a small town myself and it seems like people in small towns have much longer memories. Is that an advantage or a disadvantage for your characters in Maranatha Road?
HBA: So true, right?! In Maranatha Road I wanted to play a little bit with the concept of gossip in a small town. So often it's seen as negative—and it can be. But in this particular story, the characters ultimately help each other out.
CQ: I don't think anybody in Maranatha Road ever specifically uses the words "anger," "grief," or "depression," yet the book is steeped in those emotions. Was it a conscious choice to let your characters show their emotional states rather than talk about them?
HBA: This probably was at least an unconscious choice, in part because I wanted the characters to come across as genuine—they felt very "real" to me—and oftentimes people don't necessarily identify or say out loud what they're experiencing at any given time, especially when they're mired in it.
CQ: Mark seems to have been clinically depressed. How do his parents deal with his disease and does it affect how they react to his death?
HBA: Yes, going back to your earlier question about naming things, Mark might be diagnosed as having bipolar disorder, but my editors and I wanted to avoid diagnosing him too specifically within the story's context. His parents worry about him but feel helpless. They don't know how to bring him up when he's down. Just when they think he's found what he needs (his fiancé, Maddie), things take a turn for the worse.
CQ: One of the things I liked best about Maranatha Road was a certain sense of timelessness, as if it could have taken place at any point in the last fifty years. Did you deliberately avoid any signifiers that would have pinned the book to a certain year?
HBA: Thank you for noticing. I enjoy stories that feel timeless so I did try to emulate that as best I could.
CQ: Tinley, whom Sadie believes to have seduced her son and played a role in his suicide, seems like such an innocent and so alone in the world. How do you think her social isolation affects how she faces the crises in the book?
HBA: Right, that's an important part of Tinley's journey, that she has to find her own way. She's so young and naïve and has experienced a lot of loss. As a result, she doubts herself and ascribes more significance to her encounters with Mark than is perhaps reasonable.
CQ: Sadie is also socially isolated, deliberately holding herself apart from her friends and neighbors in Garnet, North Carolina. Does her introversion affect how she reacts to Tinsley, whom she meets in the worst possible circumstances at the worst possible time?
HBA: Sadie is the first to admit she's not a people person. So, although she generally means well, she sometimes has a hard time showing it—even in the best of circumstances. The situation with Tinley is not one that Sadie is able to handle; for much of the story it's simply impossible for her to see Tinley as anything but the cause of her son's death.
CQ: Let's talk about church. Explain the church's significance in the lives of Sadie, who attends regularly, and Tinsley, who only attends when she's hoping to run into Mark.
HBA: In a lot of the communities in western North Carolina where I grew up, the churches are the social centers. Tinley would have been more widely known in Garnet if her family had attended the church. Sadie, of course, attends Solid Rock, but has a hard time remembering people's names and faces and doesn't fit in.
CQ: Despite Sadie's religious background, when Tinsley tells her that she is carrying Mark's baby, she immediately insists on an abortion. Does Sadie surprise herself here? Did she ever think that she would react that way?
HBA: I do think Sadie surprised herself with this reaction; in her own way perhaps she considered throwing money at Tinley was the only way she could help her. At the same time, if a tiny part of Sadie thought Tinley might be telling the truth, then Sadie wanted all evidence of her son's mistake destroyed.
CQ: Thanks so much for sharing with us, Heather. I look forward to reading more of your work in the future.
HBA: Thank you so much for reading Maranatha Road and for these thought-provoking and insightful questions! I've really enjoyed the opportunity to chat with you.
Maranatha Road by Heather Bell Adams is available now.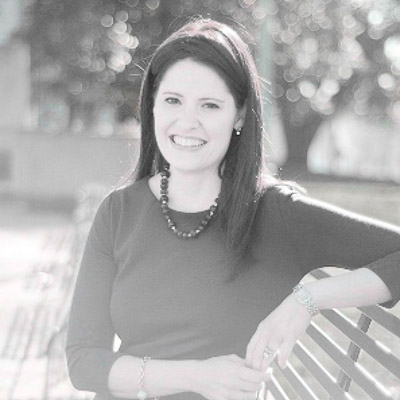 Heather Bell Adams
Heather Bell Adams' short fiction, which has won the James Still Fiction Prize, appears in the Southern Gothic: New Tales of the South anthology, The Thomas Wolfe Review, Clapboard House, The Petigru Review, Pisgah Review, Pembroke Magazine, Broad River Review, and other journals. Her first novel, Maranatha Road (Vandalia Press 2017) won the gold medal for the Southeast region in the Independent Publisher Book Awards and has been named to the long list for the Crook's Corner Book Prize and Sir Walter Raleigh Award. Deep South Magazine selected Maranatha Road for its Fall/Winter reading list. You can find Heather at www.heatherbelladams.com
Colleen Quinn
Colleen Quinn's short fiction has appeared in Spinetingler Magazine, The Brooklyn Rail, Gemini Magazine, Betty Fedora (volumes 1–3), Holdfast Magazine, and Bellevue Literary Review. Her work was also included in the anthologies Behind the Yellow Wallpaper: New Tales of Madness, (New Lit Salon Press, 2014), Black Is the New Black (Wordland, 2015), and Dark Magic: Witches, Hackers, and Robots (Owl Hollow Press, 2016). She currently resides in Brooklyn, New York, and her work may be found at www.colleenquinn.com.